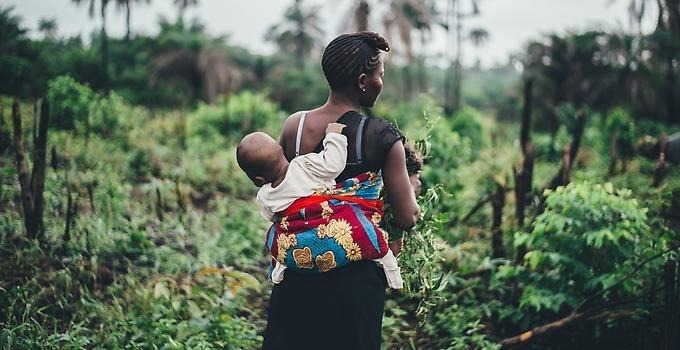 Are you soon to graduate and want to carry out a small research project abroad? Take the opportunity to learn more about global development issues through Minor Field Studies.
The Minor Field Studies (MFS) programme provides funding for students who wish to conduct a small research project through field studies in a developing country.
The MFS programme, states that a student's study should be based on issues of importance to the economic, social, political or knowledge-based development of developing countries. The objective should be to gather material for an academic paper, equivalent to 15-30 credits for a bachelor's or master's degree.
Who is eligible to apply?
Application requires:
study at a university or a university college in Sweden
not having begun a third-cycle level education
having an appropriate level of English
being a Swedish citizen or having a permanent residence permit in Sweden. Students from other Nordic countries, who are not Swedish citizens, must have been permanent residents (entered in the population register) in Sweden, for at least a year at the time they are granted the funding
having a contact person in the field who has the opportunity to support you during your field study.
The academic paper or degree project that results from your MFS study must be written in English.
There are countries all over the world whose economic, social, political or knowledge development level means that they are defined as developing countries by the OECD Development Assistance Committee.
The Swedish Council for Higher Education has compiled a complete list of countries where you can carry out MFS projects.
MFS projects cannot be conducted in places that are included on the Ministry for Foreign Affairs list of countries it advises against.
The grant
The MFS grant is SEK 27,000 per student. Usually, the scholarship does not cover all the costs of an MFS project, so you should be prepared to supplement it with study funding, for example.
When the application for the MFS scholarships opens, an announcement is made. In the application guide you will find instructions that you should follow step by step.

Application guide

Insurance
The Swedish Defence University subscribes to an individual insurance policy (Student UT) for each MFS scholarship student with" Kammarkollegiet".
If you plan to extend your stay abroad after completing the field study, you are then responsible for your own insurance during this time.
The academic paper
Your MFS project should result in an academic paper of 15-30 credits and lead to a bachelor's or master's degree. The academic paper has to be written in English or the official language of the host country.
Your academic paper will be assessed by your supervisor and examiner at the Swedish Defence University. The assessment is carried out according to the academic criteria applicable to academic papers at the corresponding level. If possible, your supervisor in the field should also give comments on your academic paper.
You are responsible for sending the academic paper to interested parties in the host country.
More about Minor Field Studies
Read more about Minor Field Studies on the website of the Swedish Council for Higher Education