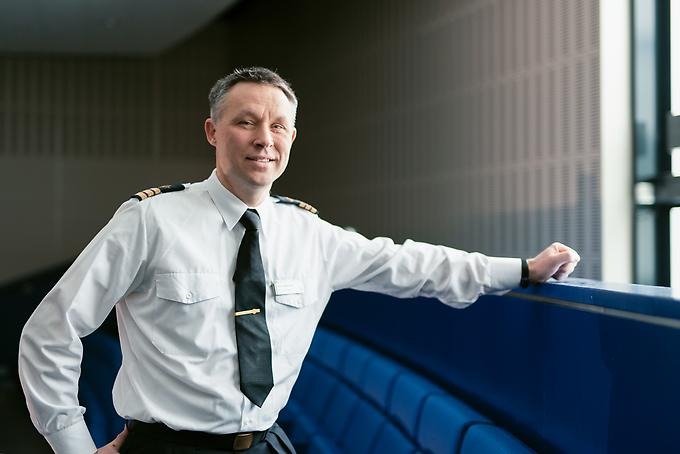 "Competency in defence systems increases the military capability."
Kent Andersson is responsible for Sweden's first Master's Programme in the field of defence systems, a subject that provides knowledge of how engineering and social factors work together in a system that affects a society's ability to respond to complex threats. Here, he talks about the new programme.
The subject defence systems lies at the intersection of social science and engineering and borrows some of its theories and methods from both. The study objective could, for example, be different abilities within the defence and security sector or other key functions in society such as infrastructure, sea rescue capability or food supply.
"Defence systems has a sociotechnical system perspective and with that approach, you can never optimize an ability by only optimizing some aspects of it, for example, the technical equipment. It requires an overall view where both the use and development of engineering in a defence and security context is the focus", says Kent Andersson.
The Master's Programme in Defence and Security Systems Development is specially targeted at officers and graduate engineers. Kent Andersson is both an officer and a civil engineer as well as a doctor of philosophy.
"For a long time in my professional career, I have had a system perspective on capability development and wrote a doctoral thesis on the subject. I am also one of a small number of people at the Swedish Defence University who has a hand in both the social sciences and the engineering fields."
Unique international education
The Master's Programme consists of 120 graduate credits with full-time study at the Swedish Defence University in Stockholm. The programme is unique in Sweden and is only available in a few more places in the world. The programme is international and is held in English.
"We believe that there is an interest among students internationally since there are very few similar programmes and, at the same time, there is a great competency need on the job market. Since our teaching is in English it is easy for us to cooperate with universities in other countries", says Kent Andersson.
Curriculum in cooperation with the industry
Kent Andersson will teach the course Concept development and system work. As programme coordinator, he has also been instrumental in developing the programme's curriculum. With regard to this, the Swedish Defence University has cooperated with the authorities and businesses, for example, businesses have provided their opinions on what the students should know after the programme.
"We have done this in order to put together a course offering that balances the requirements of a master's degree in both research preparation and vocational preparation knowledge and skills. I believe that it is positive for the students. They receive a unique education and the authorities and businesses we have cooperated with while developing the curriculum have a great need for recruitment."
Demand for competency in defence systems
Competency within defence system is sought on the job market. Authorities, businesses and organizations are searching for competency with an overall view around technical development and the user's needs. Defence and security organizations have personnel with a lot of education and experience in their sector and have knowledge of what demands are placed. In the industry, there are personnel who know the technical aspects. But it has come up that when defence and security organizations need complex technical products there can be communication problems.
"The users have difficulty understanding the possibilities and the engineers have a hard time understanding the needs and therefore the delivered product does not meet those needs. A lot of time and resources can be lost and society does not get the optimal defence ability. A person with vocational competency in defence systems can find ways for the parties to better understand each other."
Three quick questions for Kent Andersson
How would you describe the subject defence systems?
"For me, an important aspect of defence systems is the military capability, how we can develop or form military units to defend a society in the best way possible within the framework of a limited budget. That knowledge can then be used in many other important societal issues."
Who do you recommend apply to Defence and Security Systems Development?
"Officers and engineers with great societal interest who want to put technical development in different contexts and qualify for interesting professions in a growing job market. Throughout the year, we will work to find more ways to further expand recruitment."
What areas is the job market in?
"The jobs are with authorities, defence and security businesses or in coordinated roles on the regional and county levels. The roles can have different names, such as usability analyst or interaction designer."
Name: Kent Andersson
Profession: Senior Lecturer at the Swedish Defence University.
Current: In charge of the master's programme Defence and Security Systems Development.
Background: Kent Andersson earned a civil engineering degree in engineering physics for Uppsala University in 1990 and a licentiate degree in solid state physics in 1993. He earned his PhD in military science in 2018 from the Finnish Swedish Defence University. Kent has a professional background within the Armed Forces where he has worked as an officer on development questions.