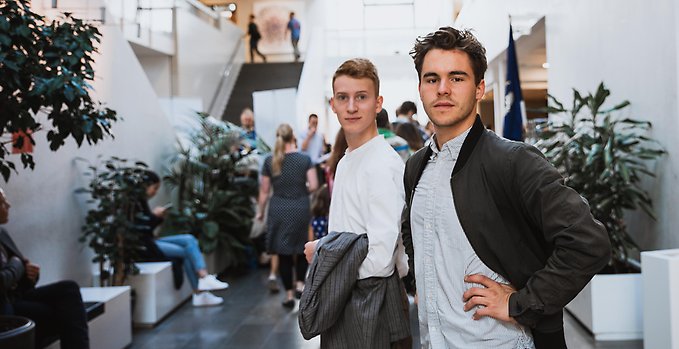 Our staff at the student service desk can help you with general questions related to studies, for example regarding registration, certificates, Ladok or counselling.
The student service desk is currently closed for the summer, and will open again on 13/9 . If you want to collect a written exam, please send an email to tenta@fhs.se. Please observe that written exams cannot be collected during the month of July.
When the student service desk is closed, you can send an email:
The student service desk is located next to the reception in the main building at Drottning Kristinas väg 37.
What we can help you with
Collection of written exams
Minor study counselling
Study certificates
Miscellaneous, for example finding classrooms or contact information