Leadership and Command & Control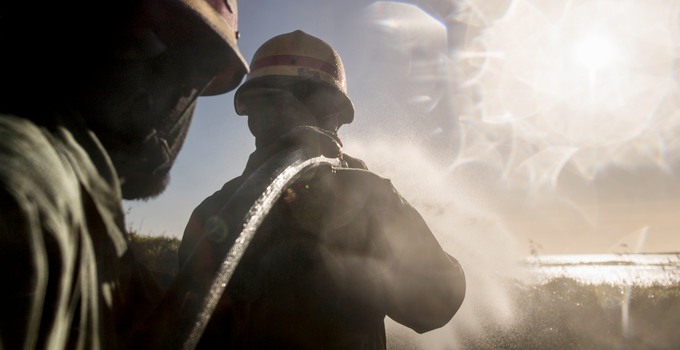 Leading a community response to a crisis, war, armed conflict or extraordinary events places high demands on a functioning leadership and command and control system.
Command and Control is the function in a response system that provides direction and coordination in order to achieve the stated objectives, while leadership describes how a leader interacts with a group of people to influence them to achieve the stated objectives. The research spans individuals, groups, organizations, and society, studying the conditions of leadership at different hierarchical levels before, during, and after response efforts, as well as the functions and technical supports available to support leadership and how they interact in various systems. In addition, the research covers leadership development, human resource management, recruitment and selection issues, test and methodology development, stress, risk and crisis management, organization, and the comprehensive Swedish total defence concept.
Leadership and command and control is an interdisciplinary subject that draws on and develops knowledge from behavioural science, social science and design science. The research encompasses several academic perspectives such as pedagogy, psychology, sociology, and political science. Research is often conducted in close collaboration with our stakeholders in order to deliver useful knowledge to leaders and employees in the security sector. Each field enjoys extensive national and international networks of researchers and practitioners.
The research focuses on areas such as:
What is the relationship between different types of leadership, management, and organisational outcomes?
What special demands do stressful conditions place on leadership, management, and organisation in crises and conflicts?
How can the necessary and sufficient functions be developed and tested to achieve direction and coordination?
What requirements do potential operational environments place on command and control systems and how should these be operationalised in more specific design criteria?
How can the design proposals be developed and empirically tested in order to meet the design criteria?
How can favourable leadership development be achieved?
How do human reactions affect the management of a crisis and how can effective and functional crisis communication be designed?
How can methods be developed for the effective recruitment of leaders and various staff categories?
How can leadership and command and control be developed from a gender perspective to effectively and credibly address the security challenges of today and in the future?
Researchers and Doctoral Students
Professors
Senior Lecturers and Associate Senior Lecturers